STUD STATISTICS
Edinburgh Park Stud
Thoroughbred Race Statistics
as at 15th December 2019

$16,932,200 AUD

Total Prizemoney Won

70.2 %

Winners to Runners

22.3 %

City Winners to Runners

7.1 %

Stakes Winners to Runners

46

Individual City Winners

85

Individual Winners

254

Total Wins

12

Stakes Winners

1

World Champions
We at Edinburgh Park are very proud of our thoroughbred race horse achievements. It has been a team effort from all. Our dedication to the stud and the horses has helped us achieve results that far out weigh our boutique status. We have a policy of achieving the best out of every horse that passes through our hands. We try to select the best broodmares that are available to us and use stallions that are not only commercial but will help the mares produce the next future thoroughbred racing star.
In saying this, we are very proud of our record and that is why we will continue to provide a public record of our statistics on our website.
We believe strongly that a business is only as good as the product it produces and our business is to produce future racehorses for you, the buyer.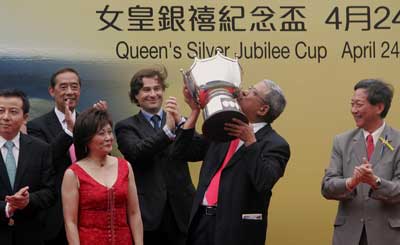 Your success is our success.
We will endeavour to keep this live and updated regularly throughout the racing year.